Top Ten Tuesday was created by The Broke and the Bookish in June of 2010 and was moved to That Artsy Reader Girl in January of 2018.
I am in a state of disbelief that it's now November and we're gearing up for holidays and year end. Does anyone else feel that way? Today I'm jumping on the Top Ten Tuesday train and today's topic is "Backlist Books I Want to Read".
I recently rearranged the bookshelf in my living room to only include the books I own that I have yet to read and let me just say, there are many. However, today I'm just going to include the top ten that I'd like to get to first!
John Dies at the End by David Wong I received this book for Christmas last year and guess what, I STILL have not read it!
I haven't watched the movie either so I think I'd actually like to read this before the year is through and will add it to my December TBR.
Genre: Horror
---
The Girl in 6E by A.R. Torre which I've seen so much buzz about between Bookstagram, Goodreads and Booktube.
This apparently is considered an 'erotic' thriller so just a forewarning. The lead character is a woman who won't leave her apartment for fear of giving into her desire to kill. She also works in the sex trade online via video cam…sexy.
Genre: Thriller
---
Her Dark Curiosity by Megan Shepard
I read the first book last year and enjoyed it so I bought the last two in the trilogy but just haven't picked them up yet!
Genre: Young Adult
---
The Cabin at the End of the World by Paul Tremblay. I went to an author event for this book when it first came out and even had Paul sign my copy!
For whatever reason I still haven't gotten to this book so it's time!
Genre: Horror
---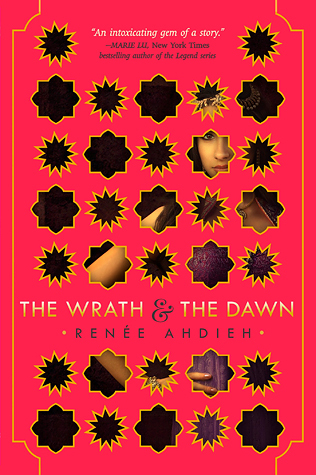 The Wrath & The Down by Renee Ahdieh  
I actually only picked this up very recently at my library book sale but it sounds so good and the reviews on it are amazing. I like to switch up my reading from time to time and enjoy a good Fantasy novel.
Genre: Fantasy
---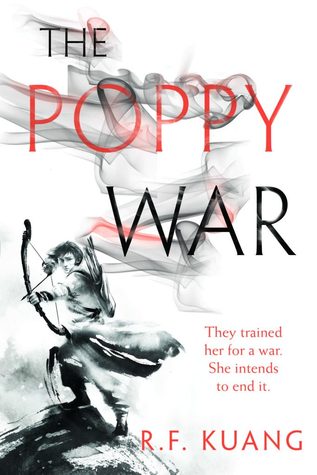 The Poppy War by R.F. Kuang is another fantasy novel that I purchased when it first came out. At the time I was really in the mood to read a good fantasy novel, I was just coming off the high of re-reading the Kingkiller books by Patrick Rothfuss and wanted to keep it going.
For whatever reason I still didn't pick it up after I ordered it so I definitely want to get to this one soon. Especially since book two is slated for spring of next year!
Genre: Fantasy
---
Pretty Girls by Karin Slaughter I picked up over the summer for four dollars. I love her books and this one of course got great reviews!
I want to read the Will Trent and Grant County books but have been working on her stand alone's first.
Genre: Mystery/Thriller
---
Heresy by S.J. Parris is book one of the Giordano Bruno series and is a Historical Thriller which I really love! This has been on my bookshelf for quite some time actually so I'm ready to dive into this series. My plan is to read the first five books in the beginning of the new year because book 6 comes out in May 2019!
Genre: Historical Fiction
---
The Fifth Petal by Brunonia Barry is a perfectly witchy read that takes place in Salem, MA which I live not far from. I recently discovered that this is actually the third book in a trilogy (though not sure if she'll add more) so naturally I need to read the first two books first.
Genre: Fiction
---
A Darker Shade of Magic by V.E. Schwab which has quite the cult following! I've been eyeing the Villains trilogy but figured I should finish this one first!
Genre: Fantasy
So there you have it! My top ten books currently on my TBR Shelf at home. Any of these that you think I should read first? Have you read any of these?
Happy Reading!